SCULPTURE BY THE SEA
CAMPAIGN
BONDI MERMAID
Until 1976, a pair of bronze mermaid sculptures sat atop Big Rock at the northern end of Bondi Beach. Bondi Advertising created an initiative, to revive these greatly revered seaside icons. 'Message in a Bottle' was a part-real, part-virtual installation featuring 3D digitally rendered mermaid sculptures.
Through Augmented Reality, the sculptures could be viewed in bronze, marble, wood and even red jelly via specifically created iTunes and Android Apps. Simply by aiming the smartphone or tablet at digital markers embedded in the bottle, the Bondi Mermaid would appear on screen and in situ. This image could then be captured and shared directly via social media.
DELIVERABLES

ART, AUGMENTED REALITY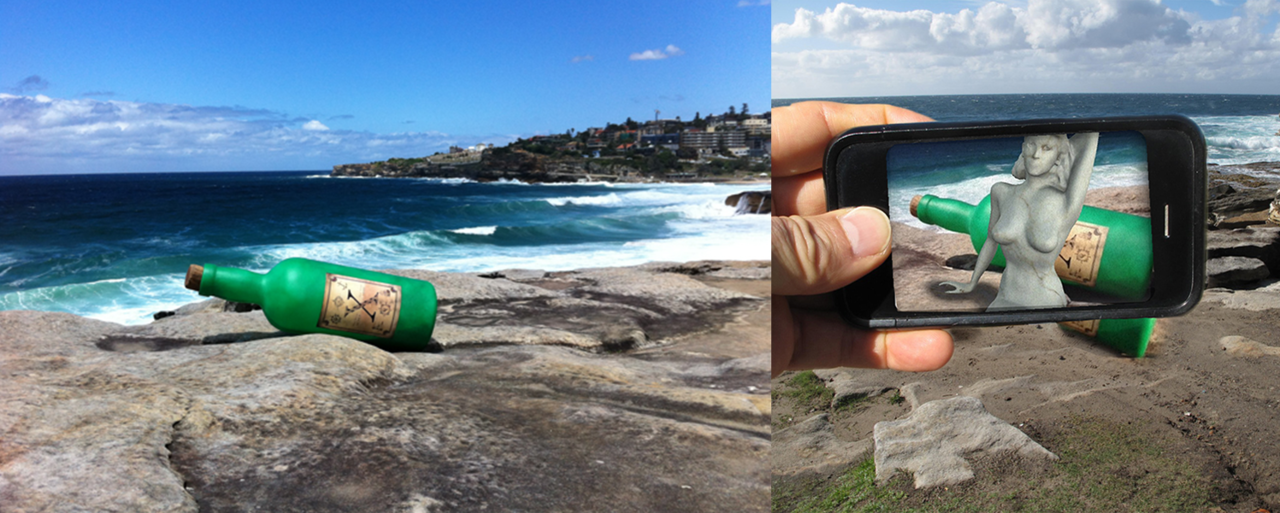 We work to purpose and solve problems for positive change.
ALL

ADVERTISING

APP DESIGN

ART

AUGMENTED REALITY

BRAND ASSET LIBRARY

BRAND CREATIVE ASSETS

BRAND GUIDELINES

BRAND IDENTITY

BRAND VISUAL IDENTITY

BRANDING

CAMPAIGN

CREATIVE CAMPAIGN

DIGITAL ACQUISIITON

EVENTS

FACEBOOK MARKETING

GOOGLE MARKETING

LOGO

MARKETING

PACKAGING

PACKAGING DESIGN

PRODUCT DESIGN

PRODUCT DEVELOPMENT

PRODUCTION

PROGRAMMATIC MEDIA BUYING

SEARCH & DISPLAY CAMPAIGN

SIGNAGE

SOCIAL MEDIA

WAYFINDING

WEB DESIGN

WEBSITE DESIGN

WEBSITE DEVELOPMENT