Afterpay
FEATURED

Through deep research of use cases and customer feedback, we were able to articulate a brand strategy that reflected where Afterpay had found itself and where it placed its future vision. All captured in the Afterpay Brand Book we delivered, this went to inform all stakeholders domestically and globally, and included creating the "Love The Way You Pay" tagline. Beyond finding the right brand positioning to stand out from a cluttered and competitive payments market, we also built out from a simple logo into a full visual identity in the publication of the Afterpay Brand Guidelines. We went on to create the Afterpay Retail Partners Book, distributed to the +25,000 merchants that included more work from our company, in the design of an entire new suite of in-store collateral. Once the branding was bedded down, We have created and deployed digital marketing campaigns for Afterpay, including their very first in the world, with major retail partners including Smiggle, Big W, Officeworks, Adidas, Hairhouse Warehouse and more.
WHAT THEY SAY

"Steven and Jonas created a 360-degree view of the Afterpay brand and single-minded value proposition that was consistent internally and externally. This anchored the core brand values internally with staff and, externally with retail partners and consumers. Steven and Jonas are committed and collaborative. They go above and beyond to deliver results."

Vicki Aristidopoulos, CMO, Afterpay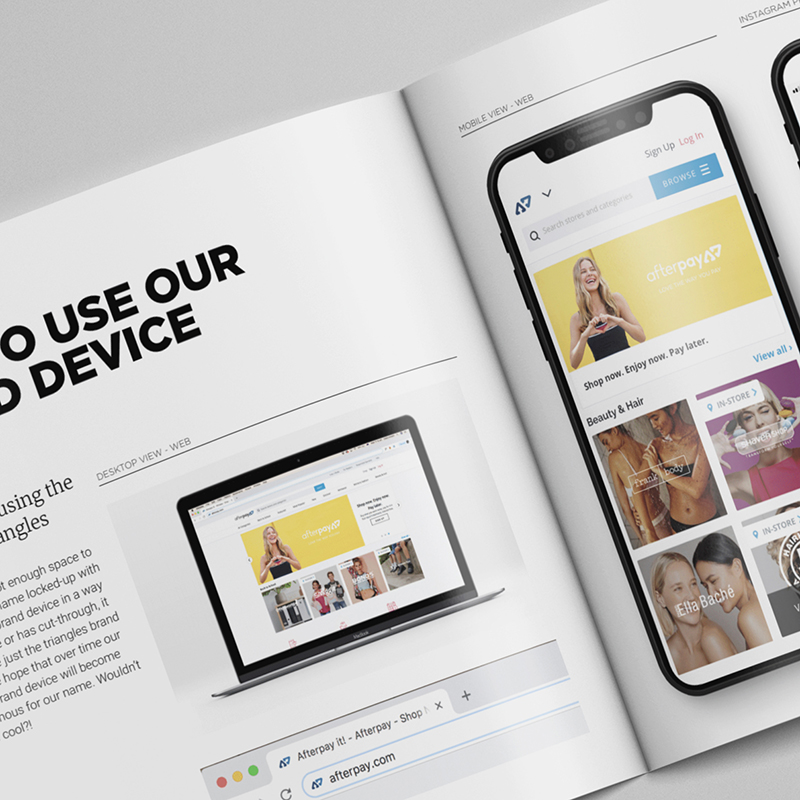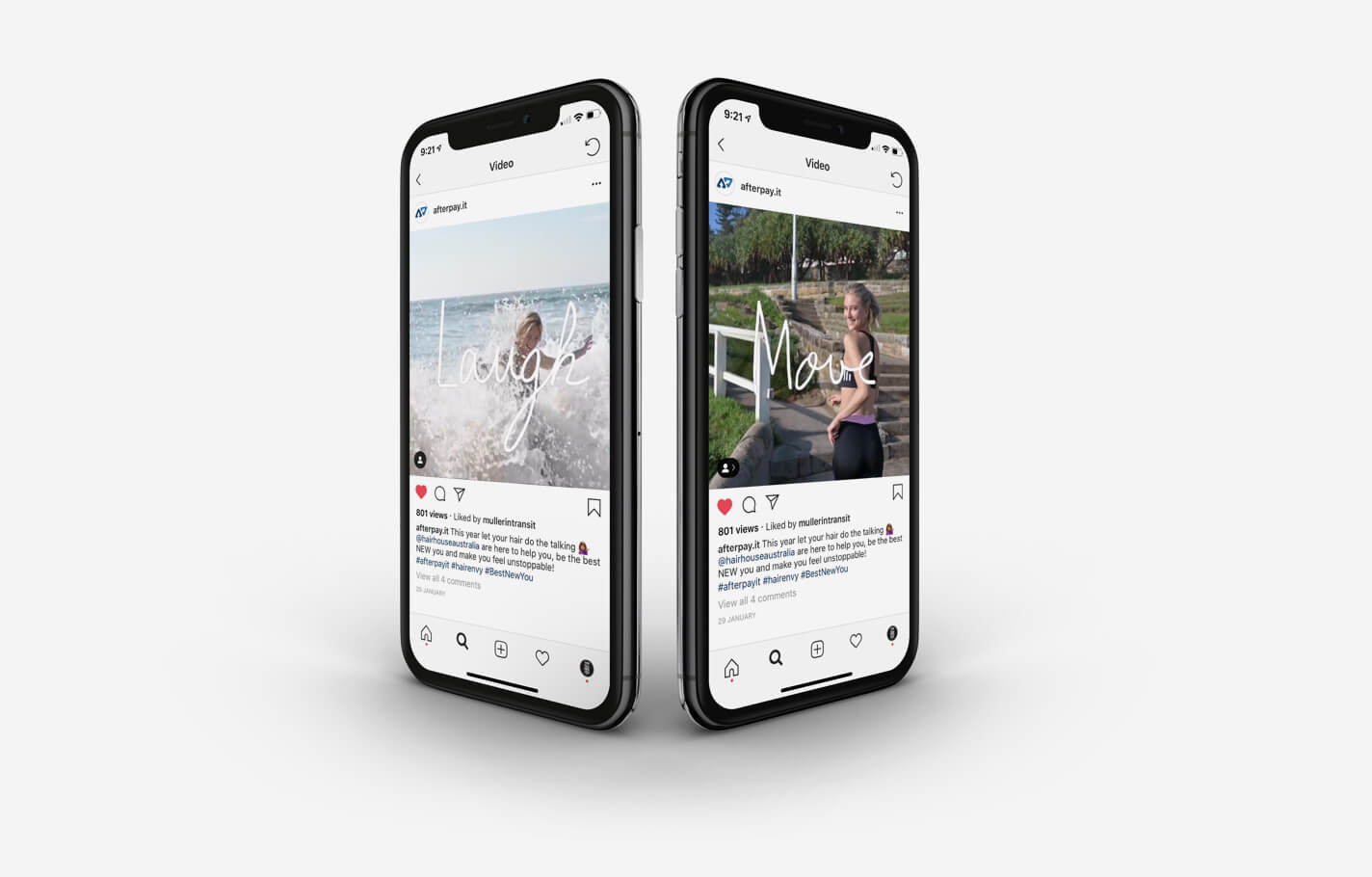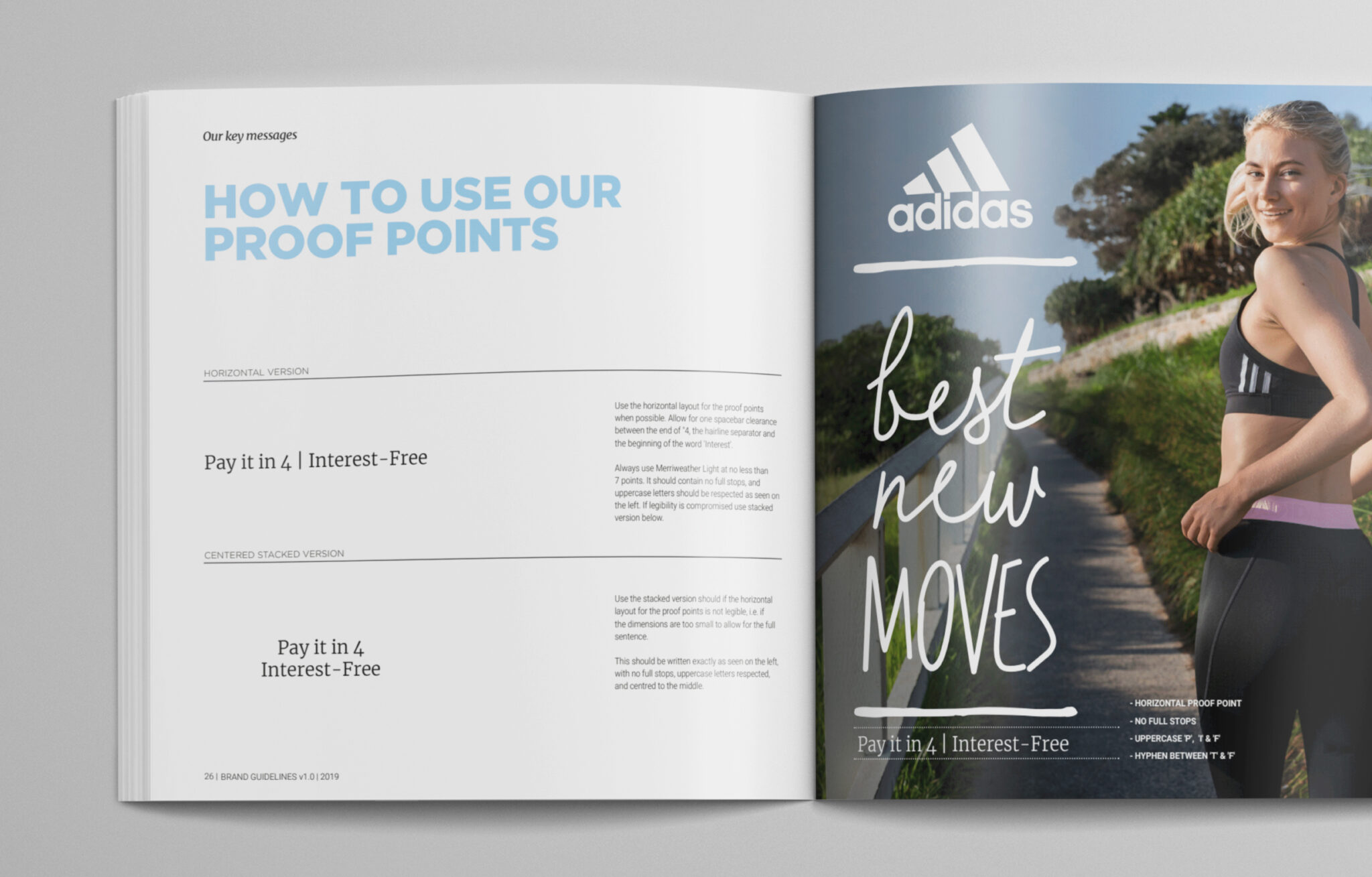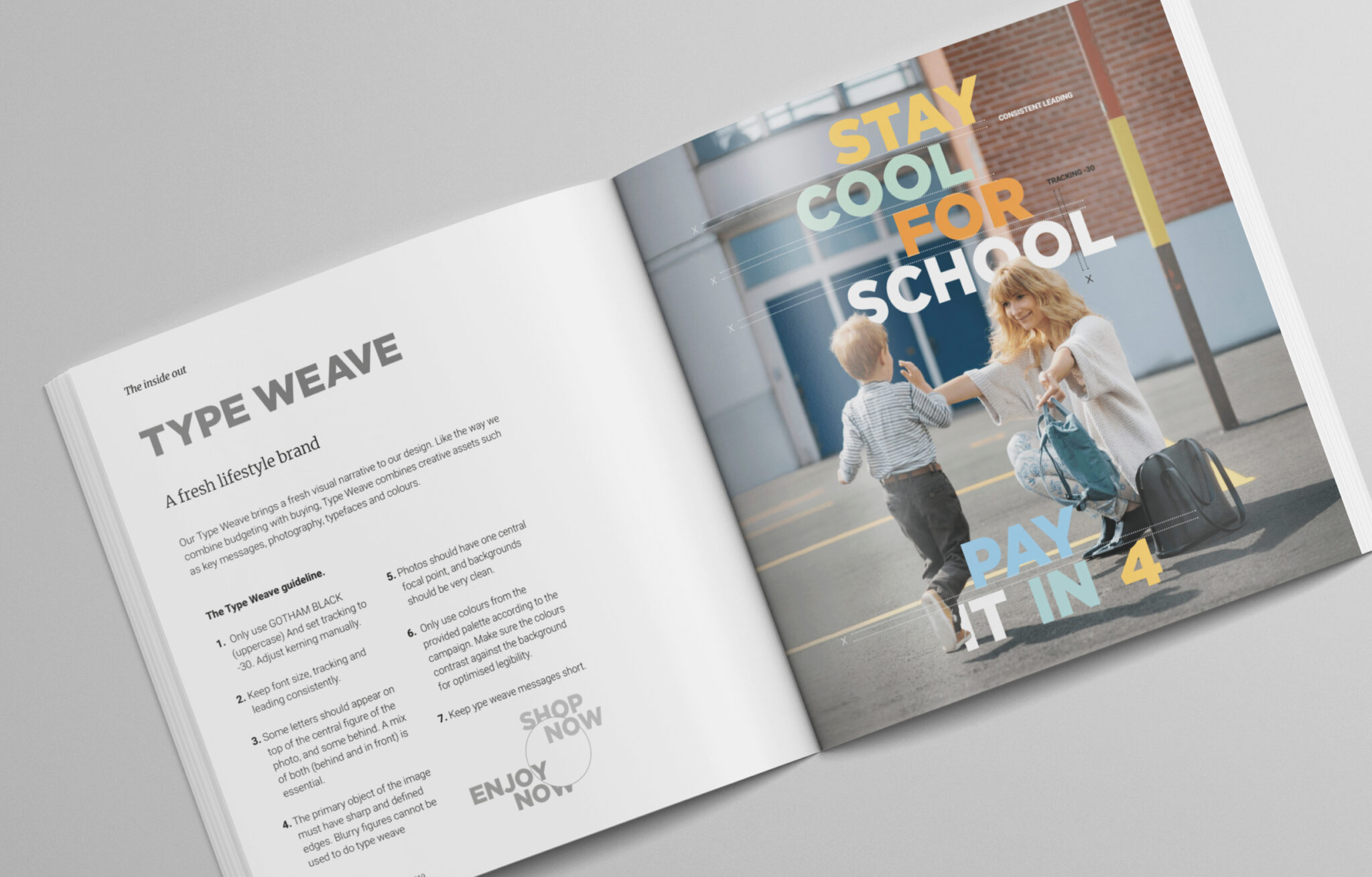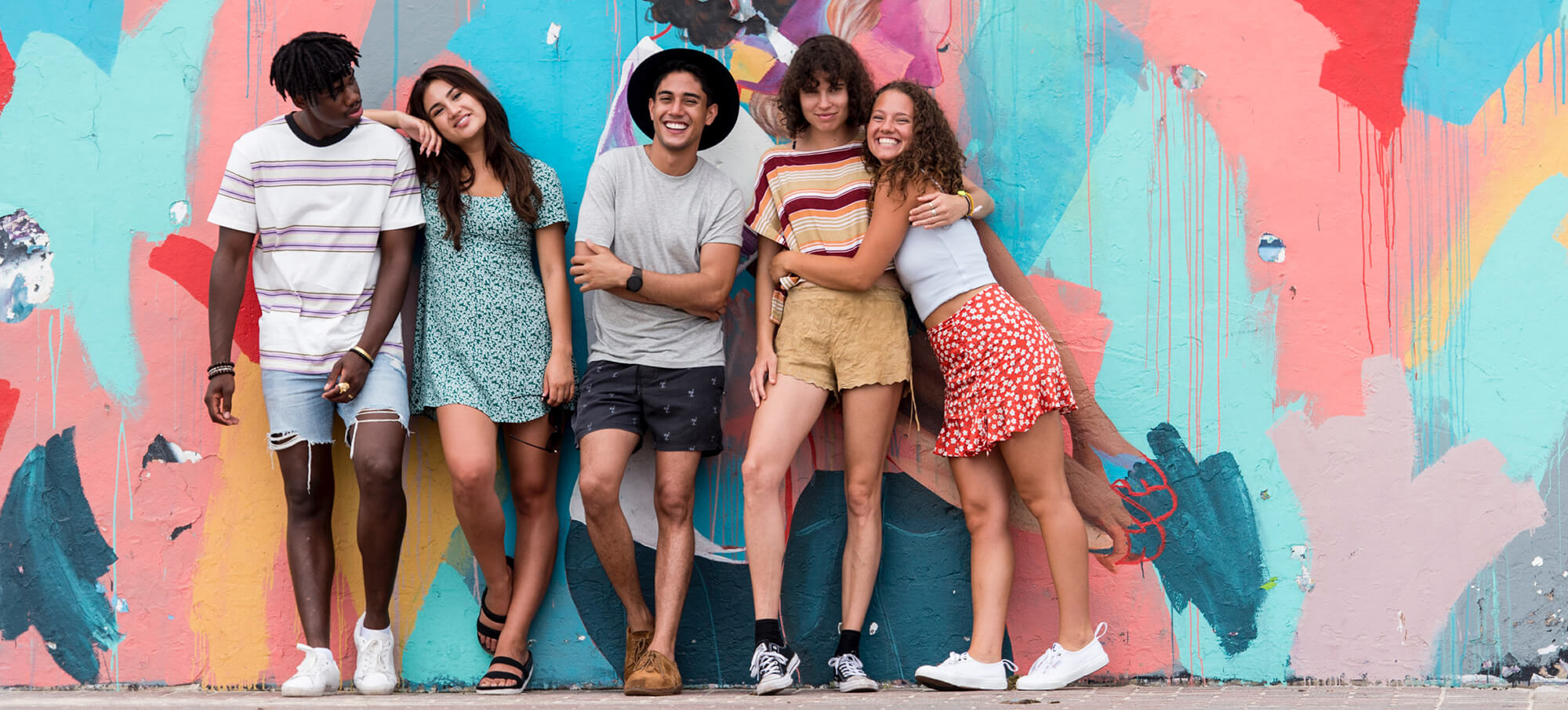 We work to purpose and solve problems for positive change.
ALL

ADVERTISING

APP DESIGN

ART

AUGMENTED REALITY

BRAND ASSET LIBRARY

BRAND CREATIVE ASSETS

BRAND GUIDELINES

BRAND IDENTITY

BRAND VISUAL IDENTITY

BRANDING

CAMPAIGN

CREATIVE CAMPAIGN

DIGITAL ACQUISIITON

EVENTS

FACEBOOK MARKETING

GOOGLE MARKETING

LOGO

MARKETING

PACKAGING

PACKAGING DESIGN

PRODUCT DESIGN

PRODUCT DEVELOPMENT

PRODUCTION

PROGRAMMATIC MEDIA BUYING

SEARCH & DISPLAY CAMPAIGN

SIGNAGE

SOCIAL MEDIA

WAYFINDING

WEB DESIGN

WEBSITE DESIGN

WEBSITE DEVELOPMENT